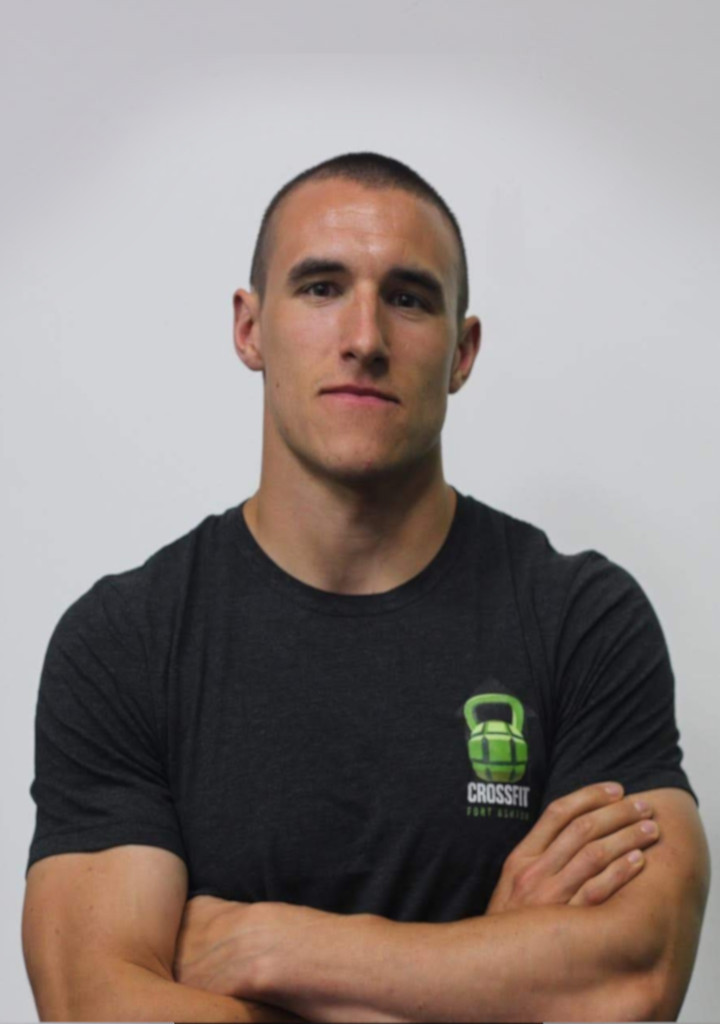 Qualifications
MSc Strength and Conditioning (Jan 2021)
BSc Hons Sports Therapy
BSc Hons Health and Fitness
British weightlifting Level 1 & 2 Olympic Weightlifting Coach
CrossFit Level 1, 2, 3
CrossFit Gymnastics certified
Level 3 Personal Trainer
Liam has been working in the sports performance and coaching world since 2011 while at university in Plymouth. He started out as a graduate Sports Therapist working with injured servicemen and various athletes out of CrossFit Plymouth which is where he found CrossFit.
He started competing and coaching CrossFit in 2012 and since then has coached at CrossFit Plymouth, CrossFit Civitas in Wiltshire and now at CrossFit Fort Ashton. He has competed at the highest level of CrossFit in UK since 2015, regularly finishing in the top 10 at British Champrionships, Battle of Britain, and Inferno Pairs.
Since 2016 he has worked with the military as a strength and conditioning coach and since being there has completed his British weightlifting qualifications, his CCFT and is looking to finish his masters in Strength and Conditioning in January 2021.
His passion lies in movement and biomechanics, whether it is to problem solve and rehabilitate an injury as the resident Sports Therapist at CFFA or looking at improving a movement pattern to improve health and fitness longevity or performance, he believes everyone can always move better so expect to see him getting round the members to help them get the most out of the best hour of their day.